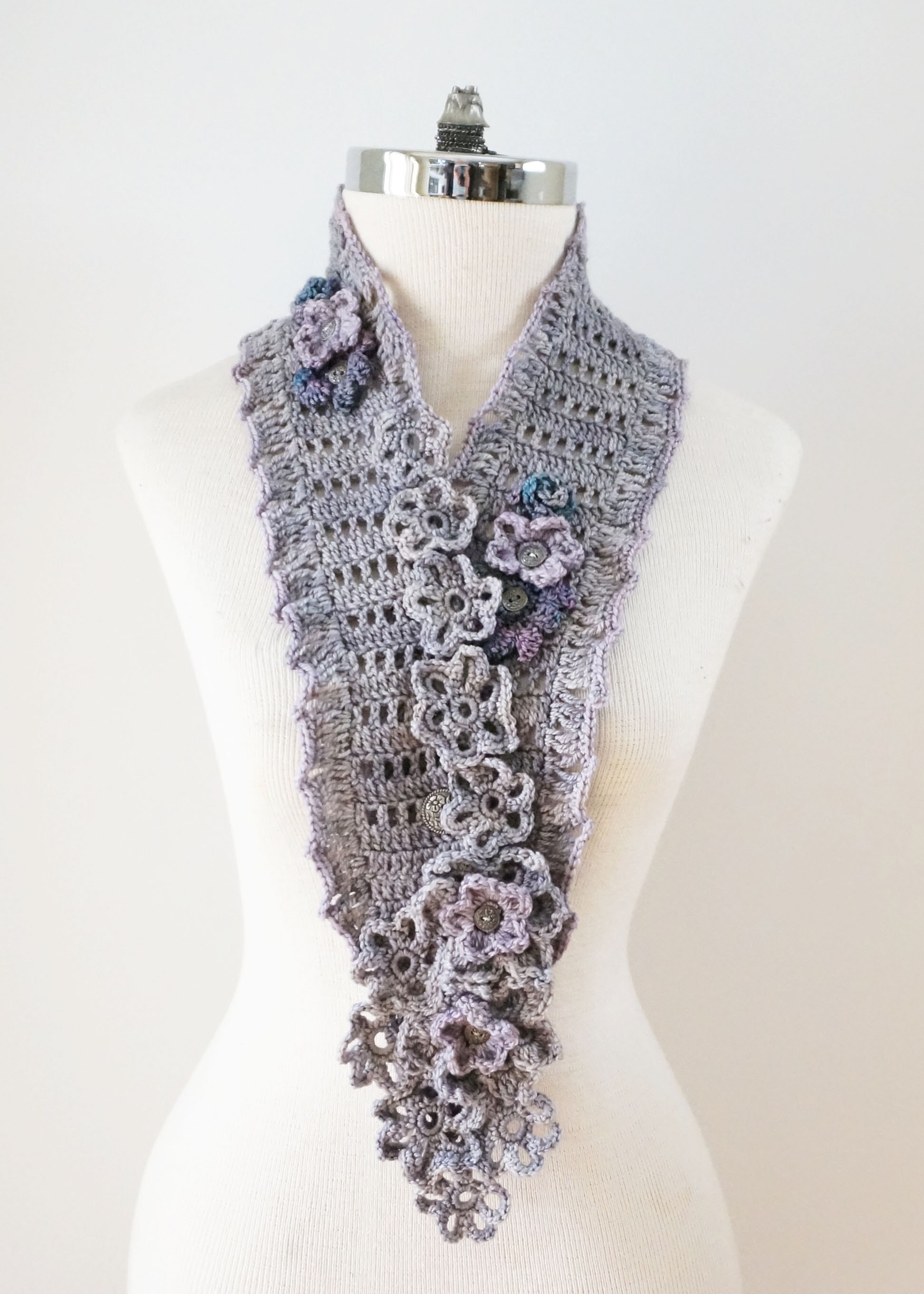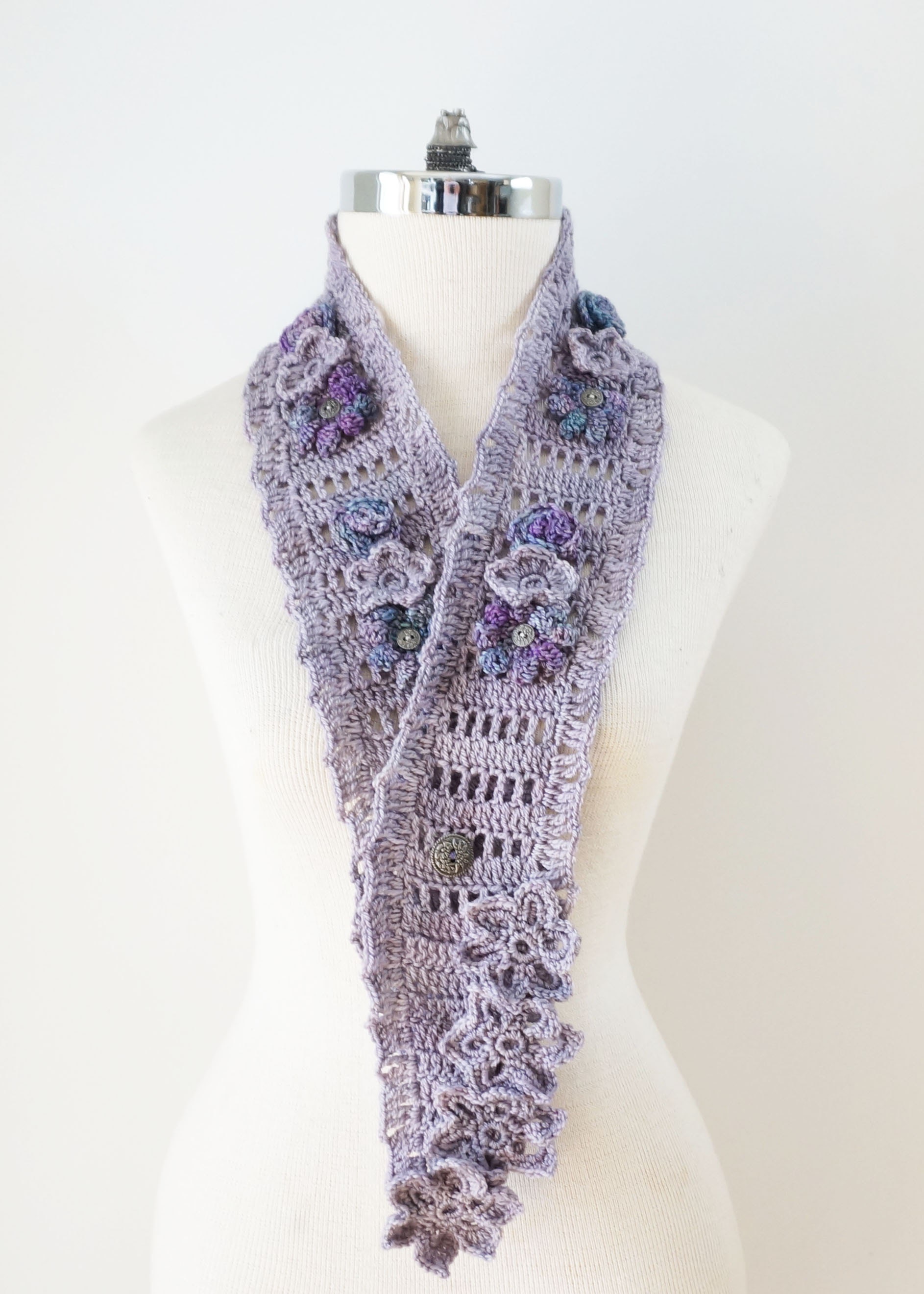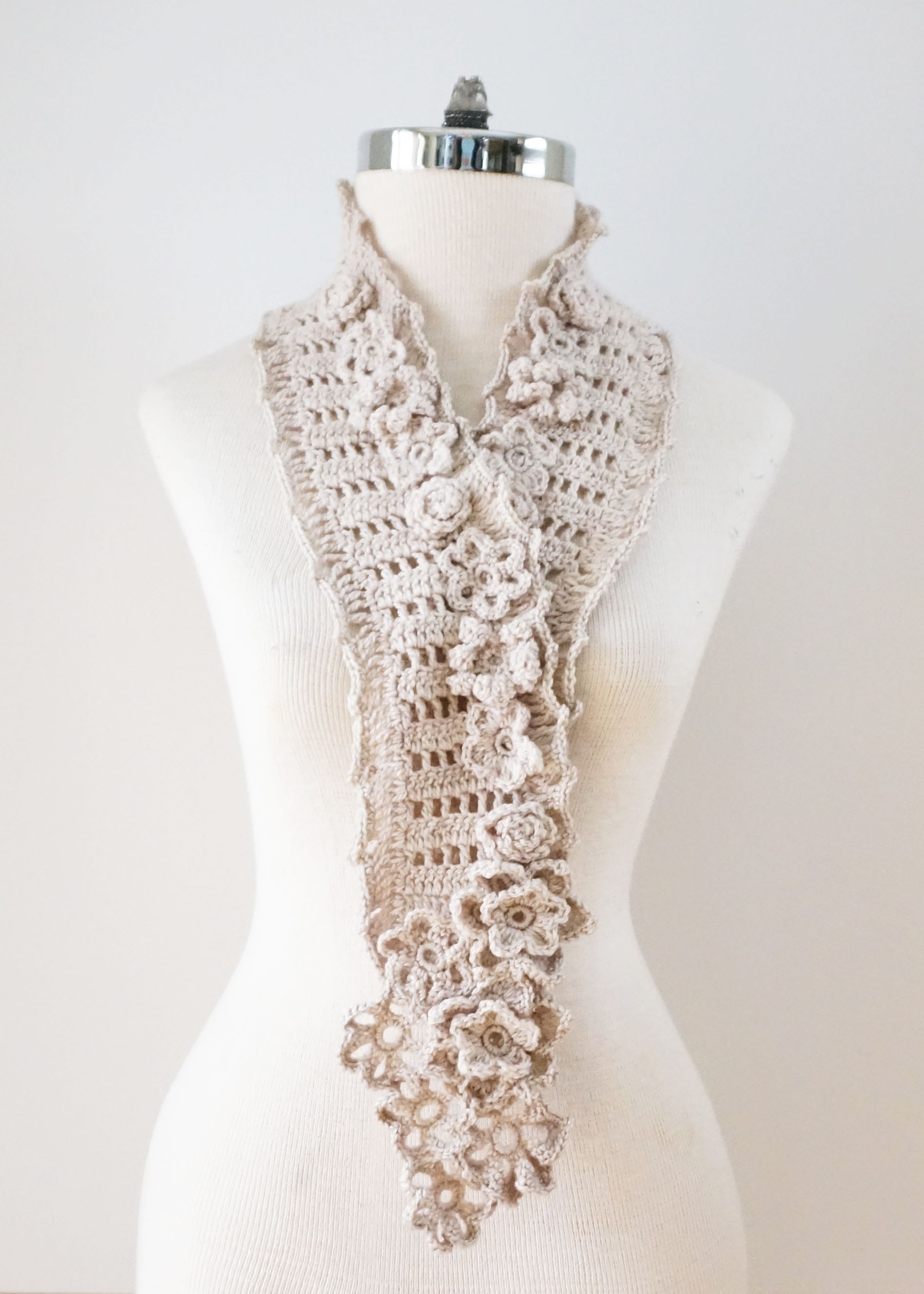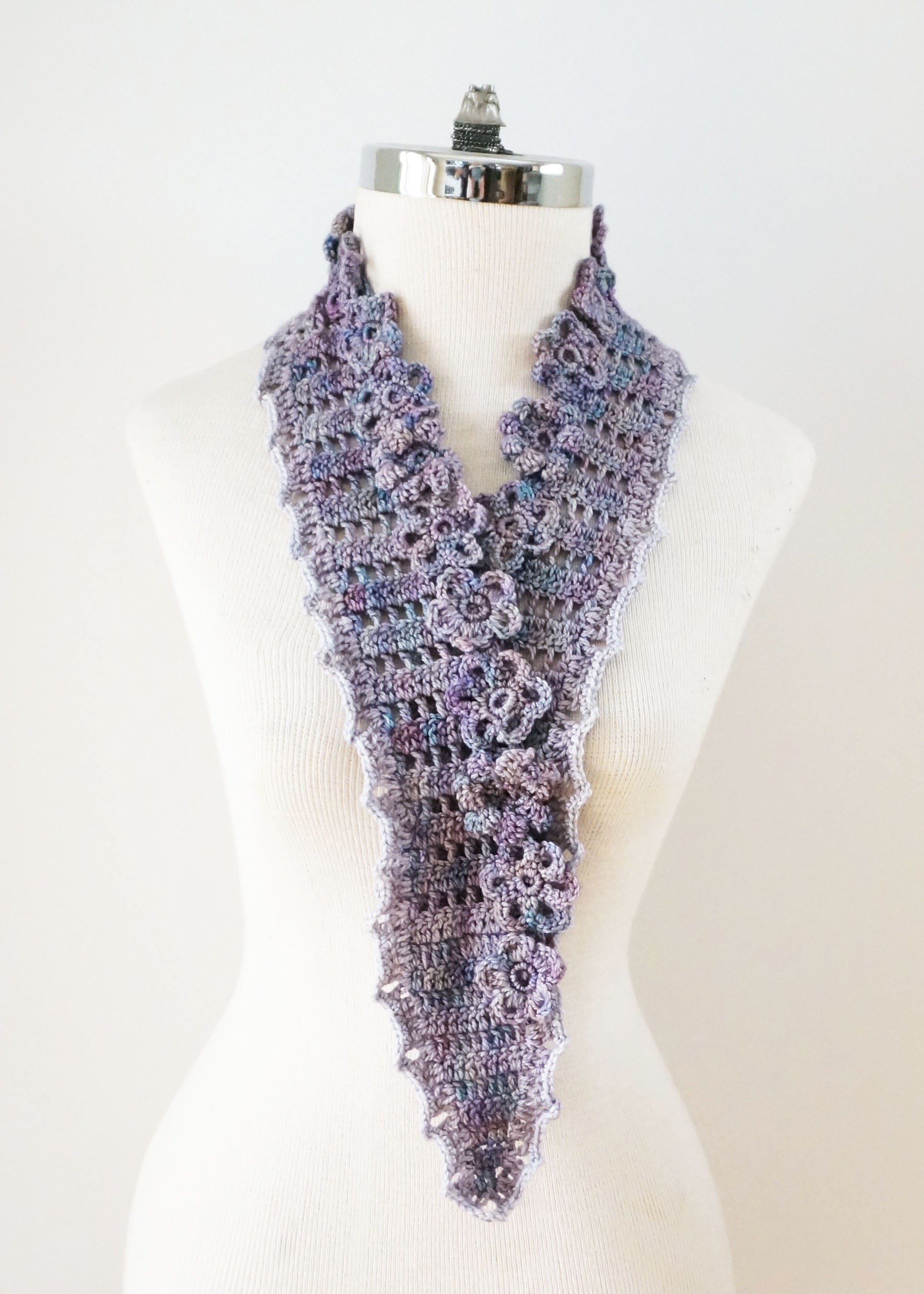 Floral Bliss Scarves shown in various styles and colours with elegant flowers throughout the design, floral scarf, SPECIAL EDITION, One of a Kind floral lace scarf. These designs portray the floral garden essence as you stroll along the garden viewing various splashes of floral bliss. It is part of the SPECIAL EDITION scarves that have more detailed embellishment and/or expensive fibers added to each handmade piece. Add a floral touch to your wardrobe. Can be worn as a scarf on your coat or with a sweater or shirt to accent it. A beautiful accented scarf for winter that can carry you through the cooler days of spring. 
I have designed and made some hand warmers to match these scarves available separately.  If you don't see what you want in stock message me to let me know what colour of hand warmers you need to match.
Handmade and designed by Valerie of Valerie Baber Designs with hand painted merino wool in a beautiful gray with the trim and a few flowers in mauve yarn. Yarn is 80% merino wool and 20% nylon for strength and washability.