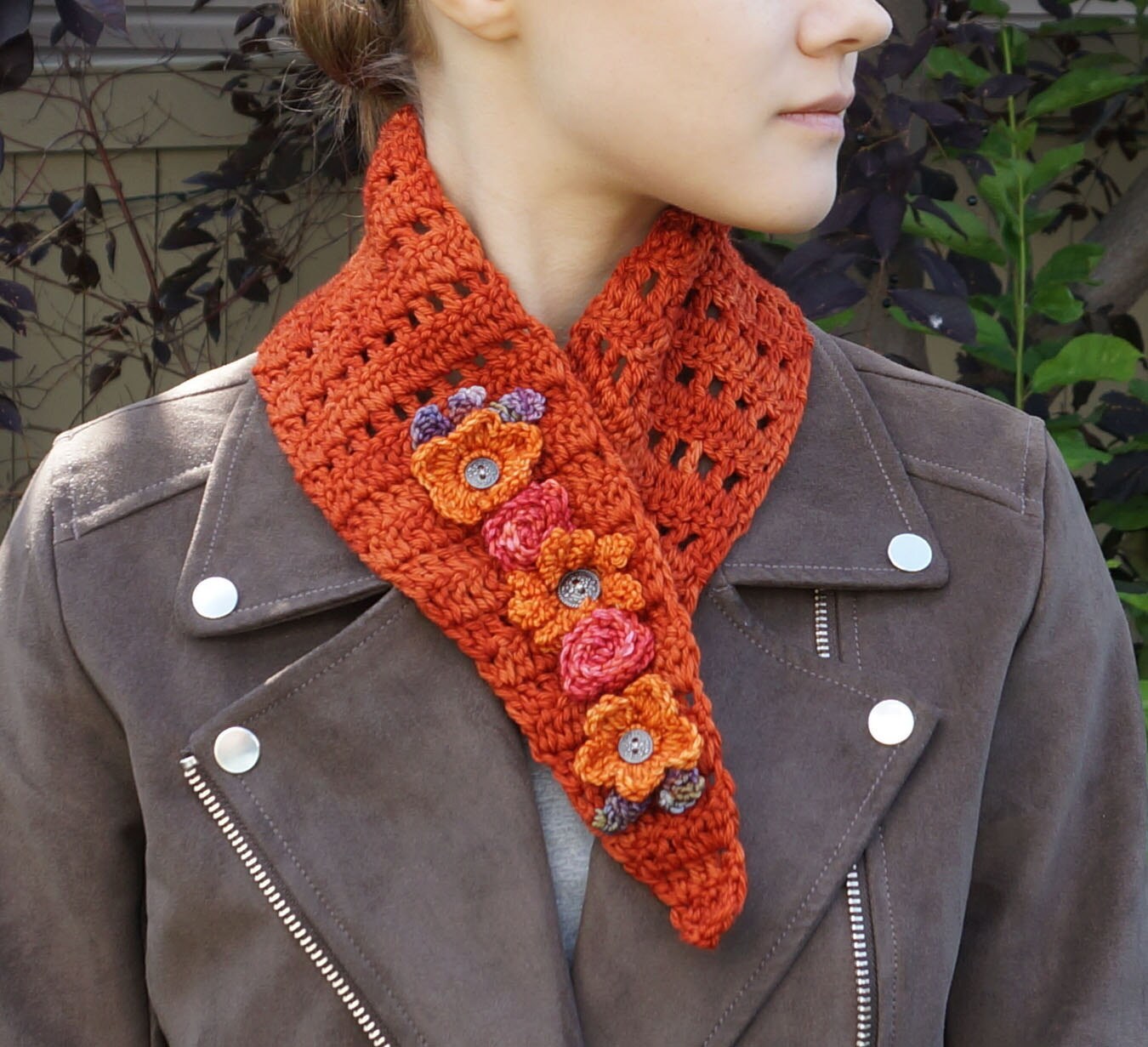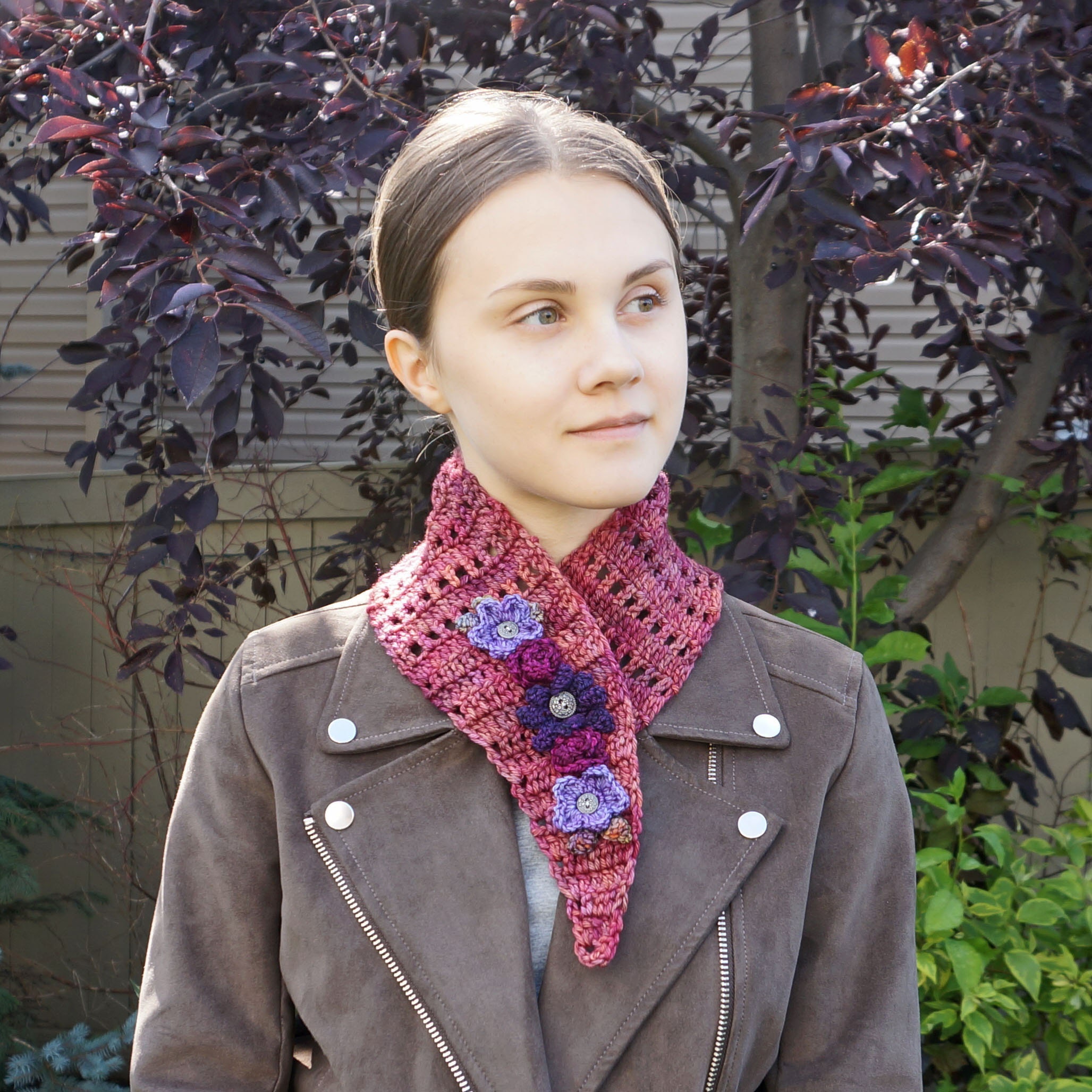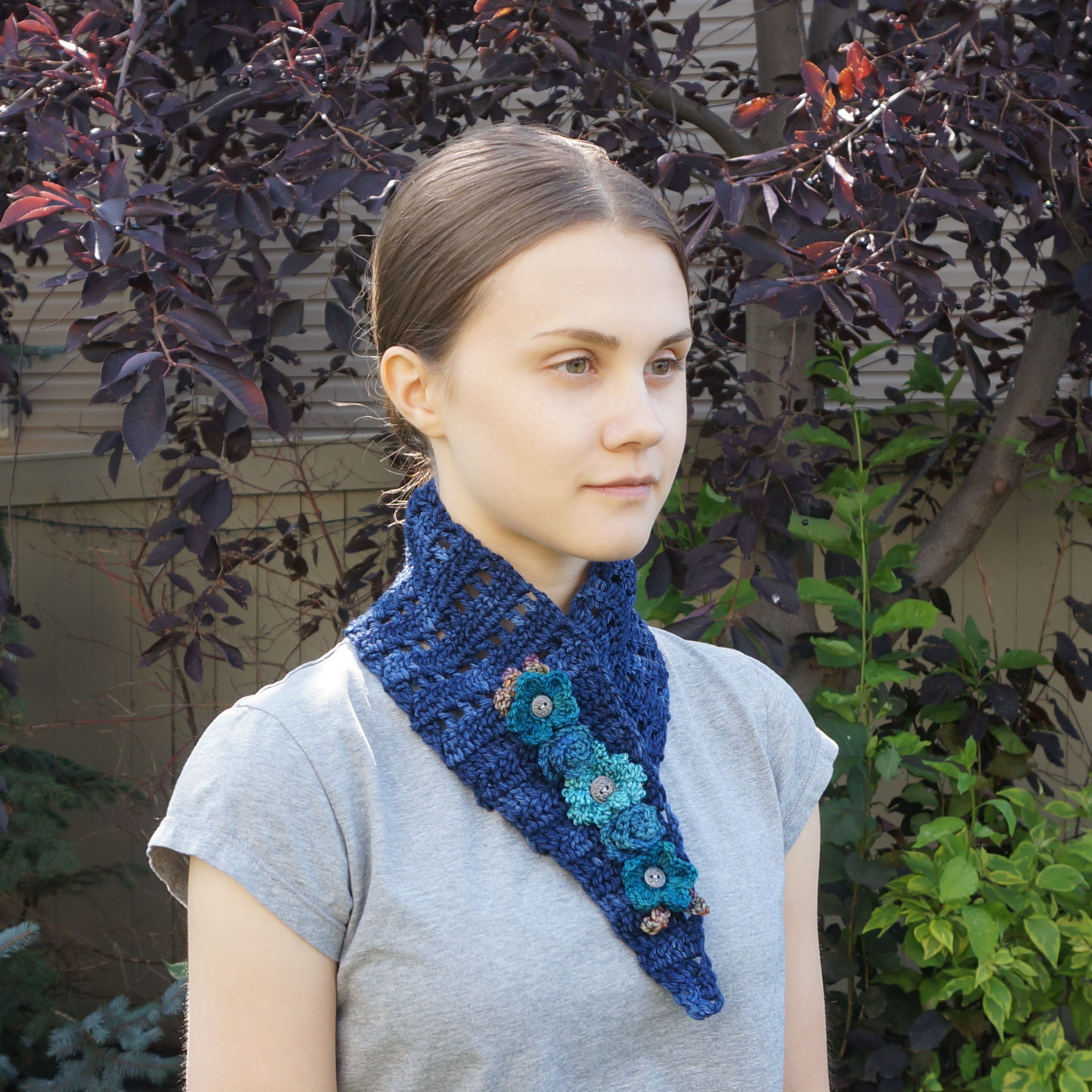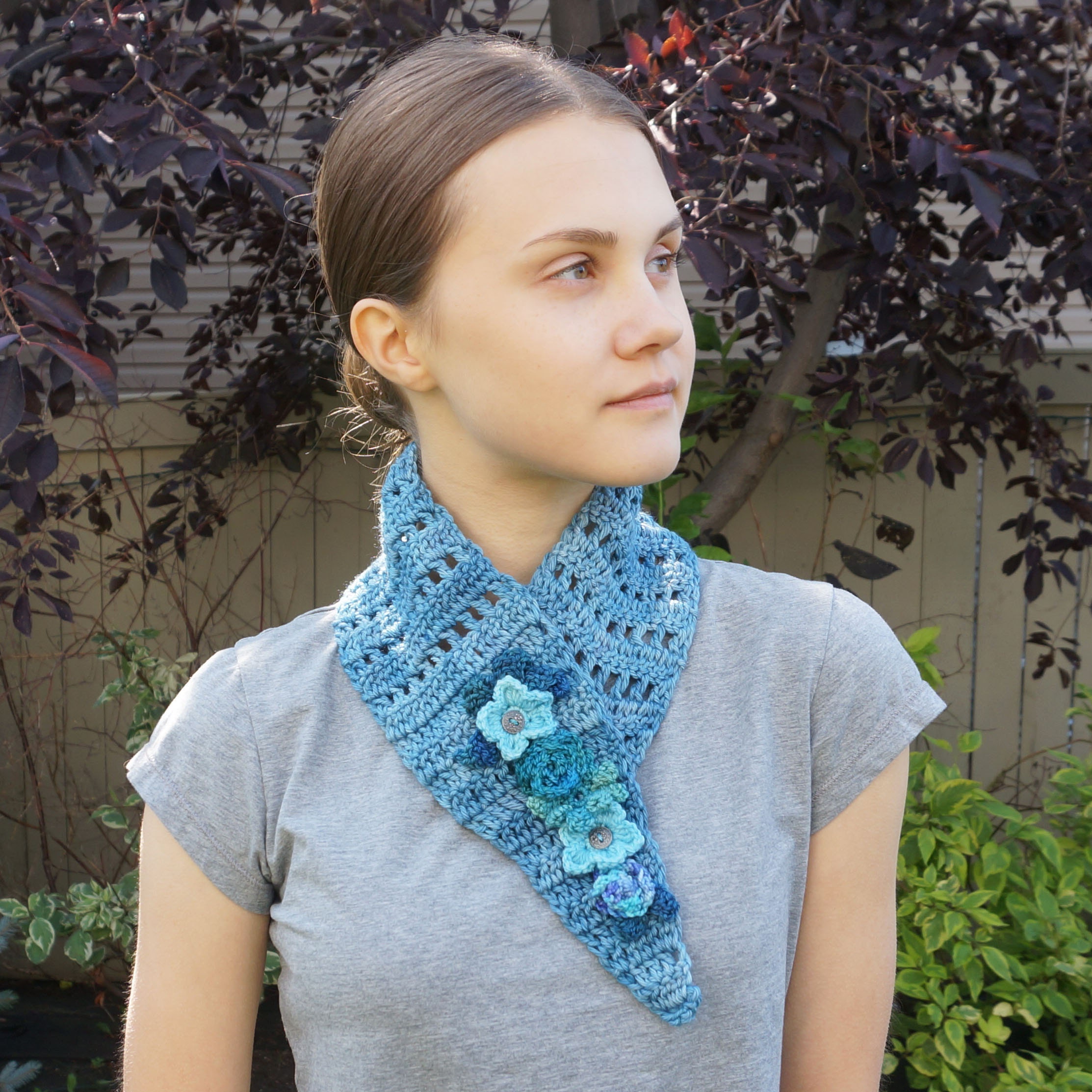 The new floral neck warmer scarves are available in 4 colours shown here with one of each available.  Handmade and designed by Valerie of Valerie Baber Knitwear Designs with hand painted merino wool in various florals.  Perfect to wear on you favourite T shirt, shirt, sweater or coat.  Other similar styles also available on my other listings.  
New designs coming soon.  New website address:  www.valeriebaberknitwear.com  
Have an amazing day today!  Stop and smell the flowers today.